Each month, the Southwestern Conference will recognize student-athletes who are excelling in the classroom as well as those who have demonstrated the highest levels of integrity and sportsmanship.  For October, the SWC recognizes the following student athletes:
Scholar Athletes of the Month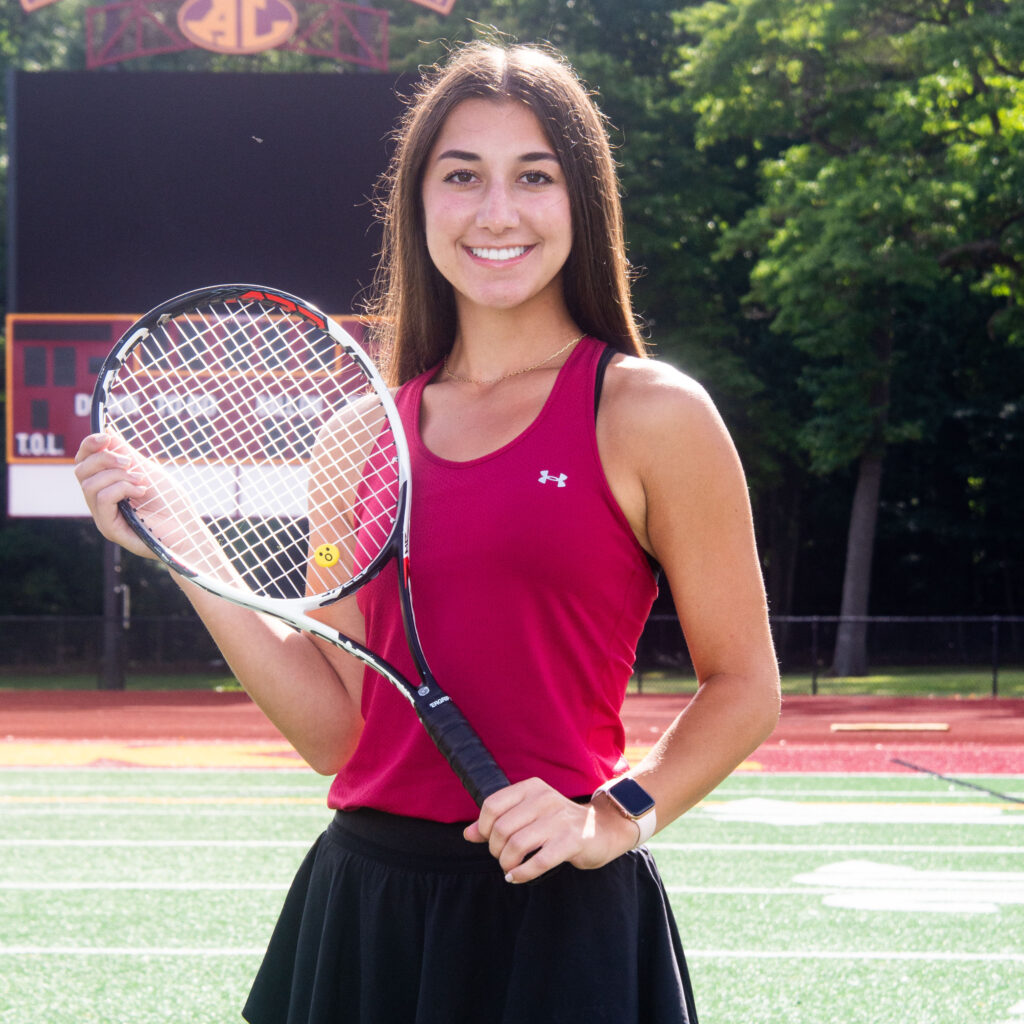 Leah Hicov
Senior
Avon Lake High School
Girls Tennis

Leah Hicov currently holds a 4.6 cumulative grade point average. She is President of National Honor Society and a member of National English Honor Society. The High Honor Roll member is currently enrolled in AP Spanish, AP Calculus AB and AP Biology and Honors Chorale. Hicov is also a member of the girls basketball team at Avon Lake as well as active in Key Club, SADD, Spanish Club, Peer Leader Group and babysits outside of school.
Moose Frombach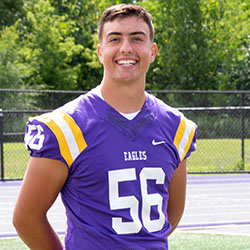 Senior
Avon High School
Football
Moose Frombach carries a 4.2 cumulative grade point average into his senior year. The National Honor Society member is currently enrolled in AP Chemistry, AP Calculus and Ceramics. Frombach, who also runs track and plays basketball, is an active member of Fellowship of Christian Athletes while also teaching Sunday School at Bay Presbyterian. He is also a Senior Class Officer and member of the Big Brother program.
Sportsmanship Athletes of the Month
Katie Klammer
Senior
Olmsted Falls High School
Cross Country & Girls Golf

Katie Klammer has a contagious positive attitude that is felt by all of those around her.  She brings great sportsmanship, leadership, a strong work ethic and positive energy to every activity she is a part of. From organizing and hosting team wake-ups, to the golf course, to the football field, Klammer can be relied upon to make everyone else's experience memorable and enjoyable.
Klammer earned two varsity letters and is the co-captain of the girls golf team. She is also a cheerleader and plays lacrosse. She is a member of Key Club, Student Council, Glamour Gals, SADD and National Technical Honors Society while also a Student Amabassador.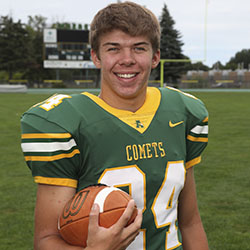 Cameron Gendics
Senior
Amherst Steele High School
Football

Cameron Gendics is a captain of both the Comet football and baseball teams while also a key contributor for the boys basketball program. He will earn seven varsity letters by graduation, three letters in both baseball and football and one letter in boys basketball. Gendics is a great role model to his teammates, plays the game the right way and is a positive influence on those around him.
Gendics is active with the BUILD Membership program and helps with the Lorain Cooperative Ministry Food Pantry. The National Honor Society member also participated in the SWC Leadership Conference.
Gendics will attend Ohio Northern University where he will enroll in the Dicke College of Business in Accounting & Finance and also study Sports Management. He will continue his baseball career with the Polar Bears.