Each month, the Southwestern Conference will recognize student-athletes who are excelling in the classroom as well as those who have demonstrated the highest levels of integrity and sportsmanship.  For April, the SWC recognizes the following student athletes:
Scholar Athletes of the Month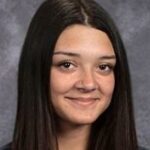 Tatum McNeal (So)
Elyria High School
Track & Field, Cheer
Tatum McNeal currently holds a 4.75 cumulative grade point average and received the High Honor Roll.  The sophomore is currently enrolled in CCP Spanish and is taking AP US History.  A member of Elryia's Link Crew, McNeal also participates in the orchestra, cheer, and track and field.
Tyler DiFranco (Sr)
Midview High School
Cross Country, Track & Field
Ranked seventh in the 2022 graduating class of Midview High School, Tyler DiFranco has a 4.3168 cumulative grade point average.  The senior has earned the High Honor Roll, Academic M, Student of the Quarter and was the SWC Scholar-Athlete for Cross Country.  DiFranco earned a perfect AP US History Score and was named an OAEA Emerging Artist High School Exhibition Finalist.  He is enrolled in Principles of Engineering and the following CCP courses: Earth Science, Psychology, English and Calculus.  DiFranco is involved in several after school activities, including National Honor Society, Student Council, Key Club, Class Officers, Midview Express, Teen Street Team, Drama Club, International Club, Student Advisory Committee, Tri-M, FCA and Culture Diversity Committe.
Sportsmanship Athletes of the Month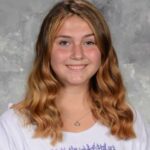 Leah Vandrasik (Sr)
North Ridgeville High School
Softball
Leah Vandrasik has been a tremendous leader at North Ridgeville and for the Rangers' softball program.  She consistently demonstrates good sportsmanship skills and is an excellent student, earning a 4.6 cumulative grade point average.  Vandrasik is a budding artist, enjoying both photography and paint.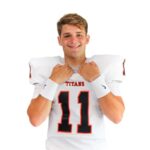 Luke Devins (Sr)
Berea-Midpark High School
Football
Berea-Midpark's starting quarterback has been a leader for the Titans since his freshman year.  He wears the Orange and Blue colors with pride and displays the upmost respect to his coaches, teammates, opponents and officials.  Devins has been a member of the Berea-Midpark Student-Athlete Leadership Team for two years and is also a Link Leader.  He has volunteered with the Titans' Adaptive Football Camp and tutoring elementary school students in math.  The senior captain holds a 4.15 cumulative grade point average.  On top of the stressors of being a high achieving student-athlete, Devins owns his own business (Devins Power Wash), where he over sees nine employees and contracts several jobs in the Berea City School District and neighboring communities.