Each month, the Southwestern Conference will recognize student-athletes who are excelling in the classroom as well as those who have demonstrated the highest levels of integrity and sportsmanship.  For October the SWC recognizes the following student athletes:
Scholar Athletes of the Month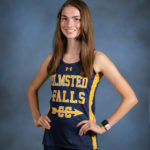 Samantha Backus (Sr)
Olmsted Falls High School
Cross Country, Track & Field
Senior Samantha Backus is a member of the Olmsted Falls National Honor Society, French Honors Society, English Honors Society, Science Honors Society and Rho Kappa.  She currently holds a 4.17 cumulative grade point average.  Backus is enrolled in AP English Literature, AP Psychology, French Honors V and College Algebra College Credit Plus.  When she is not with the cross country or track programs, you can find the Bulldog senior volunteering her time with Key Club and Divisional Leader Key Club.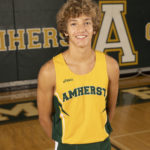 Sebastian Pecora (Sr)
Amherst Steele High School
Cross Country, Track & Field
Vice President of the Amherst Steele National Honor Society, Sebastian Pecora is a Southwestern Conference Scholar Athlete and competes on the Comet's cross country and track and field teams.  He currently holds a 4.391 cumulative grade point average and is a recipient of the 4 year Academic Award. An AP Scholar with Honors, Pecora is currently enrolled in AP Physics C: Mechanics, AP Calculus, CCP English 161 and CCP Civilizations 151.
Sportsmanship Athletes of the Month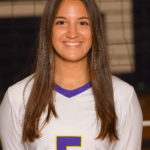 Cassy Ziegler (Sr)
Avon High School
Volleyball
Sportsmanship includes not only being a great competitor, but also showing gratitude and respect toward your competition and your teammates.  Cassy Ziegler exemplifies that quality and truly cares about her Eagle teammates.  The senior works hard to build relationships with every member on her team and is always finding ways to encourage her teammates to be the best version of themselves.  A tremendous leader for the Eagle volleyball program, her coaches appreciate all of her hard work, not only on her volleyball skills, but her commitment to being a role model to everyone in the Avon program.  Ziegler is a member of the Avon Sign Language Club, Friendship Club and the Fellowship of Christian Athletes.  She has served as a volunteer at the Cleveland Kids Book Bank and Medwish.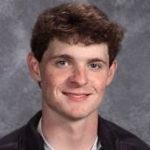 Danny Donegan (Sr)
Avon Lake High School
Golf, Basketball
A two sport athlete for the Shoremen, Donegan just completed his third year on the varsity golf team where he also served as Captain.  A varsity letterman on the hardwood, Donegan is also very successful in the classroom as he carries a 4.8 cumulative grade point average.  The senior exhibits all of the traits you want to see in a high school athlete.  Donegan is as hard a worker as they come, always displays a positive attitude and is a great teammate.  Danny is a Teaching Assistant for PSR at his church and was a volunteer for the Special Olympics.