Each month, the Southwestern Conference will recognize student-athletes who are excelling in the classroom as well as those who have demonstrated the highest levels of integrity and sportsmanship.  For February the SWC recognizes the following student athletes:
Scholar Athletes of the Month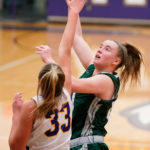 Stephanie Randar (Senior)
Westlake High School
Soccer, Basketball, Softball
A three sport athlete for the Demons of Westlake, Randar is just as talented in the classroom.  She has enrolled in AP Stats, AP Physics, AP Literature, AP Spanish, AP Calculus, AP Chemistry, AP Government and IB Theory of Knowledge all while maintaining a 4.641 cumulative grade point average.  On top of earning nine varsity letters (her 10th will be this spring in Softball), Randar is also a member of National Honor Society, Spanish National Honor Society and received the High Honor Roll.  She is currently considering The Ohio State University, Elon University and Clemson University where she would like to major in Biology.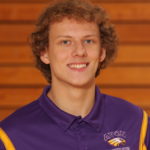 Joe Laforet (Seni0r)
Avon High School
Cross Country, Bowling, Track & Field
Laforet always challenges himself in athletic competition as well as in the classroom.  The senior runner and bowler has taken 14 AP courses in his time at Avon High School, including AP Computer Science Principals, AP Microeconomics and AP Macroeconomics.  Laforet currently holds a 4.488 cumulative grade point average and has received the Highest Honor Roll and was named a National Merit Commended Scholar in addition to being named a National AP Scholar with Distinction.  The Avon senior will be attending Duke University in the Fall of 2020.

Sportsmanship Athletes of the Month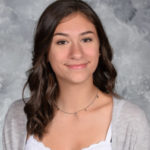 Leila Abderrazzaq (Sophomore)
Lakewood High School
Cheer

Abderrazzaq is an extremely respectful, outgoing and personable student at Lakewood High School who enjoys cheering on the Rangers Boys Basketball team. Those traits really shine when she volunteers her time with Lakewood's youth cheerleader program.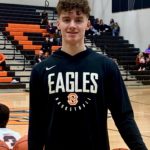 Jared Strong (Senior)
North Olmsted High School
Basketball
Strong is a tremendous teammate who always goes out of his way to help the people around him.  Jared, his family, and friends often visit police and fire departments to handout food and other necessities.   The family has also helped beautify the community of North Olmsted by planting flowers around the city.  This season Strong broke North Olmsted's All-time Record for three-pointers in a career and for most in a season.  He is currently undecided on his future education but does plan to major in business. Strong also has two brothers at North Olmsted High School and one sister at North Olmsted Middle School. His brother Collin is a junior and plays football, his brother Jacob is a freshman and also plays basketball. His sister Katie is currently a 7th grade student playing basketball for the Eagles' Middle School Team.