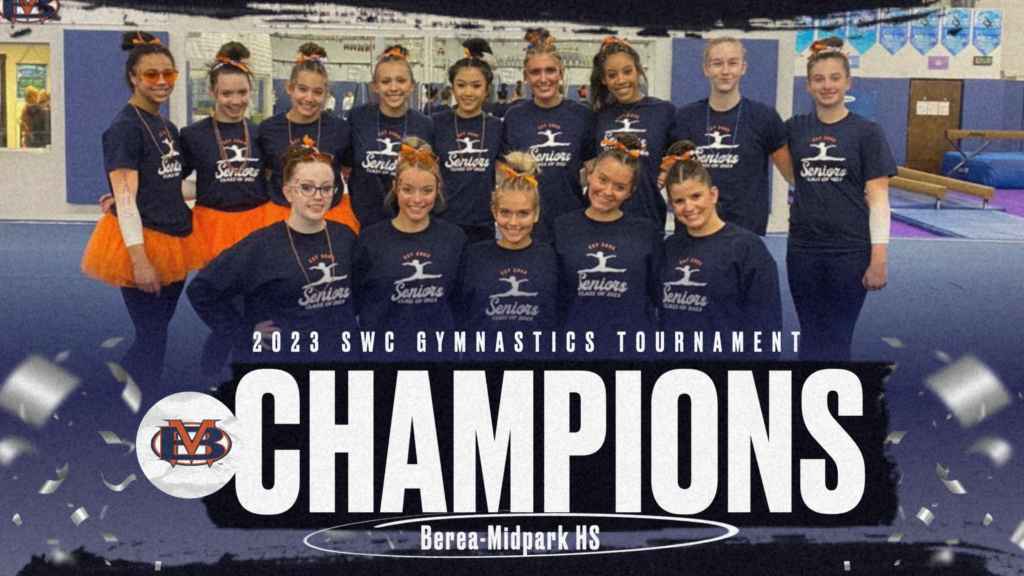 Berea-Midpark High School won the 2023 Southwestern Conference Gymnastics Championship on Saturday (February 11), securing its third straight league crown. [2023 SWC Gymnastics Results]
The Titans won the team title with 139.200 points. Avon High School finished runner-up with 136.700 points. Olmsted Falls High School placed third with 135.450 points, while North Ridgeville High School took fourth with 128.200 and Avon Lake High School rounded out the scoring with 90.250 points.
Avon's Maddie Geiger won the all-around title with a final score of 36.500 after finishing runner-up a year ago. North Ridgeville's Lydia Bubar was this season's runner-up with 35.800 points, while Berea-Midpark's Brooklyn Varga took third overall with 35.600 points.
Geiger also won the competition on Beam with a 9.350. Varga took home the title on the Floor Exercise with a 9.550. Olmsted Falls' Meah Peltz recorded a 9.000 to win on Bars. Berea-Midpark's Maiya Angnew won on Vault with a score of 9.100.