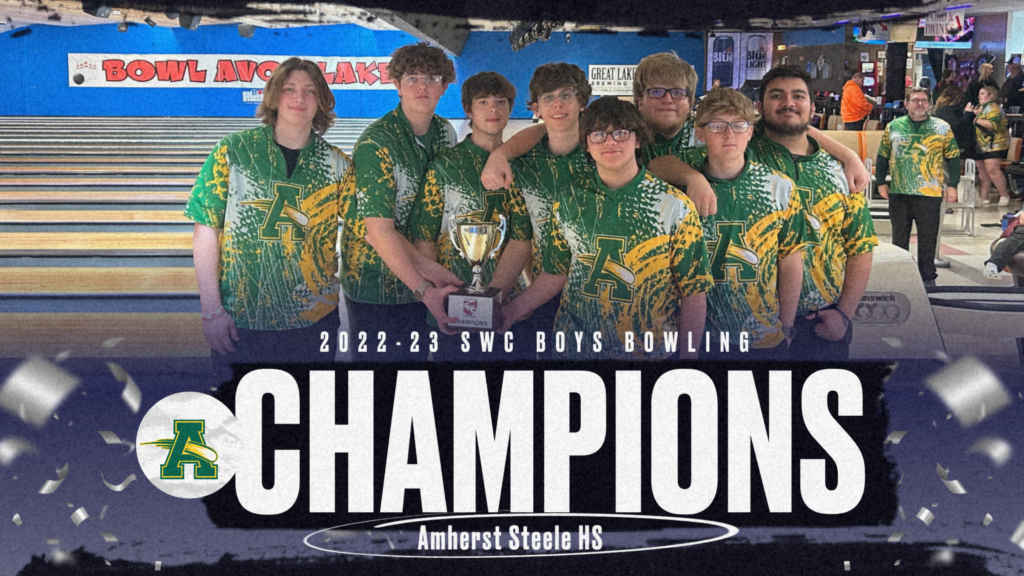 North Ridgeville High School rallied behind a strong series of baker games to capture first place at the 2023 Southwestern Conference Bowling Tournament Sunday (February 12) at Spevock's Nautical Lanes. Amherst Steele High School finished runner-up at the event to secure the 2023 overall SWC Championship. [2023 SWC Boys Bowling Tournament Results]
Avon High School's Brenton Dill captured individual medalist honors for a second straight season. He finished with a with a 672 series. Olmsted Falls High School's Brandon Poore took runner-up with a 669 series and posted the top single-game score with a 254, while teammate Steve Demchak placed third overall with a 627 series.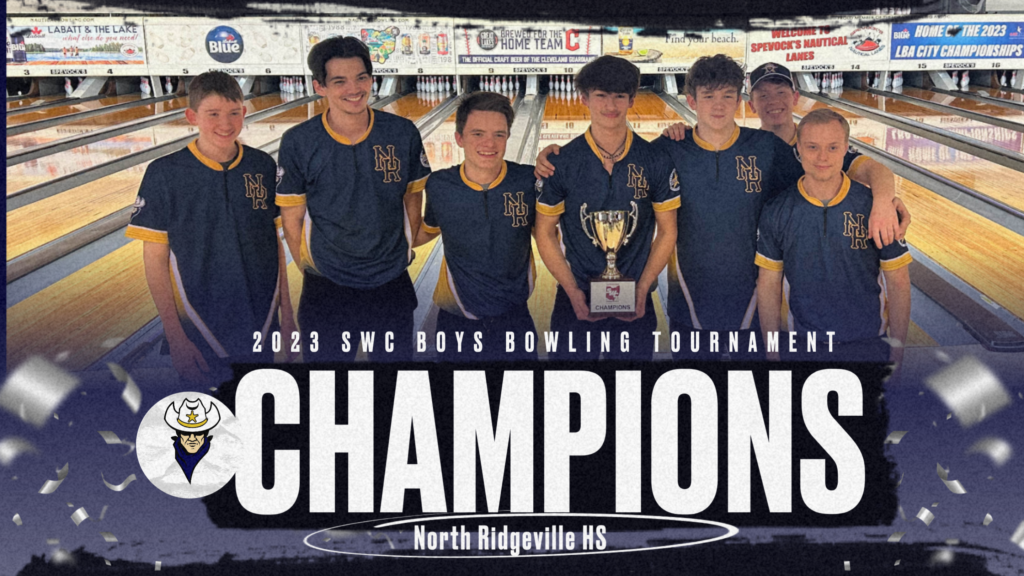 North Ridgeville compiled 4,053 pins to hold off the Comets (4,031) by 22 pins at the season-ending event. The Rangers made up a 53-pin deficit during the six Baker games. 2022 champion Avon Lake High School (3,769) placed third at the event, while Avon (3,751) was fourth. Berea-Midpark High School (3,634), Olmsted Falls (3.581), Midview High School (3,515) and Elyria High School (2,916) rounded out the tournament standings.
Overall standings were determined by the records against each other during the North Shore Bowling Conference schedule (60%) as well as placement at the SWC Tournament (40%). Amherst went 6-1 against the other SWC schools during the regular season.
SWC Boys Bowling Final Standings
School – Points
Amherst Steele – 43
Berea-Midpark – 34
Avon Lake – 32
Avon – 30
North Ridgeville – 30
Olmsted Falls – 26
Midview – 15
Elyria – 10