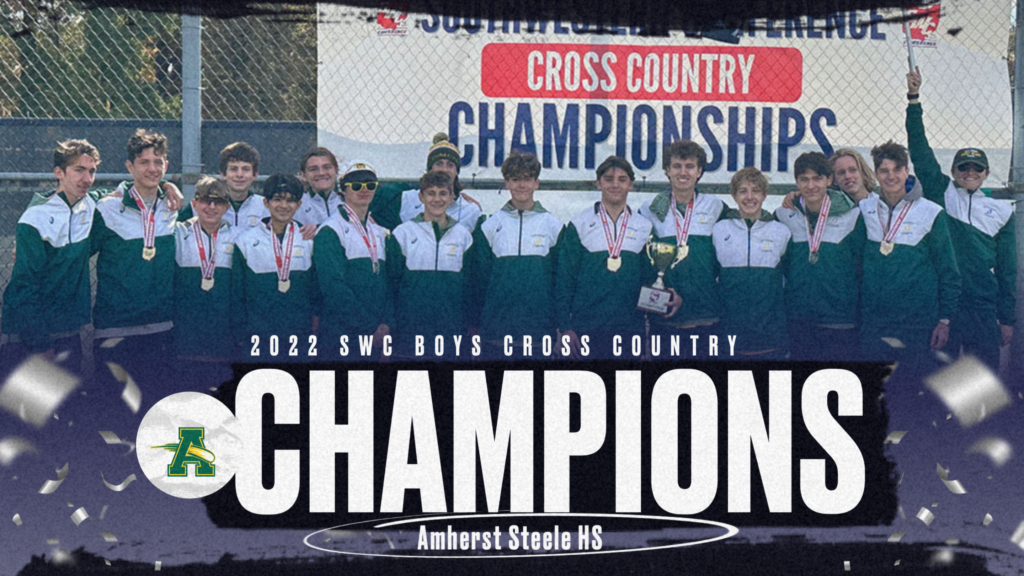 ELYRIA, Ohio – Amherst Steele High School, fueled by the top two finishers, captured the 2022 Southwestern Conference Boys Cross Country Championship Saturday (October 15) on the campus of Lorain County Community College. [Complete Results]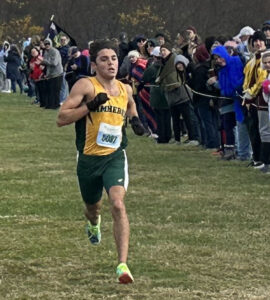 Comet junior Ty Perez won the 5,000 meter championship with a time of 16:32.37. Classmate Luke Bowlsby finished right behind him in 16:50.50. A year ago, the two traded places at the event. Henry Isaacs (18:03,68) and Ben Susi (18:13.81) finished 14th and 17th, respectively, to help Amherst compile a league-best 52 points. Last year, the Comets lost out on the team championship via the sixth-place tie-breaker.
The next three in the team standings were separated by just three points. Midview High School had four top-13 finishers to edge Avon High School by one point for runner-up, while 2021 Champion Avon Lake High School took fourth.
Team Results
1. Amherst Steele – 52
2. Midview – 72
3. Avon – 73
4. Avon Lake – 74
5. Berea-Midpark – 136
6. Elyria – 143
7. North Ridgeville – 147
8. Olmsted Falls – 209