Each month, the Southwestern Conference will recognize student-athletes who are excelling in the classroom as well as those who have demonstrated the highest levels of integrity and sportsmanship.  For March, the SWC recognizes the following student athletes:
Scholar Athletes of the Month
Ashley Alspach (Sr)
Avon High School
Cross Country, Softball
Avon's Ashley Alspach has been a member of the Chamber and Symphony Orchestra (the highest level of orchestra) since her freshman year.  The senior is currently enrolled in AP Literature, but has also taken AP Chemistry, AP Government, AP Language & Composition as well as AP U.S. History.  Alspach is enrolled in many science based CCP Courses, including anatomy, biology, medical terminology in addition to statistics, psychology and sociology.  The two sport athlete currently holds a 4.260 cumulative grade point average and is a member of Avon's National Honor Society.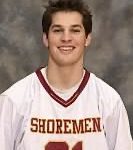 Jake DePaul (Sr)
Avon Lake High School
Football, Lacrosse
Named Academic All-Ohio for Football, Jake DePaul is a member of Avon Lake's National Honor Society, Magna Cum Laude, High Honor Roll and a Scholar-Athlete Recipient.  DePaul has a cumulative grade point average of 4.43.  The senior is enrolled in AP Economics, AP Calculus and the following CCP Courses: English 162, Astronomy and Public Speaking.  DePaul works at the family restaurant around his athletic and academic requirements and volunteers to make and deliver meals to homeless shelters.
Sportsmanship Athletes of the Month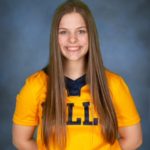 Emma Navratil (Sr)
Olmsted Falls High School
Softball

Coach Largent inherited one senior this spring as the new head coach of the Bulldog softball program, and he could not have asked for a better leader to help his transition.  Captain for the Bulldogs, Navratil is a fan favorite of many teachers in the district.  She currently has a 3.989 GPA.  The senior has volunteered at St. Augustine Hunger Center, is a mathematics student aide, tutoring fellow math students at OFHS, has cleaned up leaves for seniors in the community and has worked as a volunteer in Santa's Secret Shop.  On top of playing softball, Navratil is a member of Key Club, National English Honor Society, RHO Kappa, SADD, Science Honor Society, Student Ambassadors, French Honor Society and the Multicultural Club.  Emma plans on attending The Ohio State University this Fall.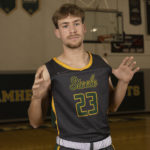 Jordan Koury (Sr)
Amherst Steele High School
Basketball, Baseball
An excellent role model and leader for the Comets, Jordan Koury is a student-athlete who works hard on his academics as well as on the court and baseball diamond.  He will finish his career earning five varsity letters, three in basketball and two in baseball.  Koury is the single season free throw percentage record holder for Lorain County and Amherst Steele (93%).  The senior finds time to volunteer at the food bank, Oakwood Park clean up and youth coach with the Amherst Basketball Summer Camps.  After graduation, Jordan will attend the University of Akron to major in Actuary Science.