Each month, the Southwestern Conference will recognize student-athletes who are excelling in the classroom as well as those who have demonstrated the highest levels of integrity and sportsmanship.  For February, the SWC recognizes the following student athletes:
Scholar Athletes of the Month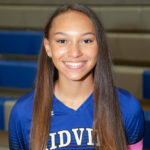 Jadden Young (Sr)
Midview High School
Soccer, Track & Field
An Academic M recipient and a member of Midview's National Honors Society, Jadden Young holds a 4.19 cumulative grade point average.  The senior is currently enrolled in AP English, AP Statistics, AP World History, Anatomy and Physiology and Video Broadcasting.  Young is a member of Student Council and is the Media Coordinator of the Senior Class Officers.  She will be attending The Ohio State University this fall where she will major in Chemistry on a Pre Dental track.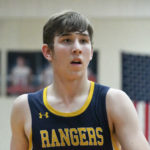 Jake Boynar (Jr)
North Ridgeville High School
Golf, Basketball, Baseball
With an impressive cumulative grade point average of 4.9, Jake Boynar is fourth in his class at North Ridgeville and has earned High Honors.  The junior has added AP Government and AP Physics to his work load this year.  In addition to being a three sport athlete for the Rangers he is a member of Champions 4 Life.
Sportsmanship Athletes of the Month
Miriam Myers (Jr)
Berea-Midpark High School
Track & Field
Myers is a fantastic representative of Berea-Midpark High School and treats everyone with kindness and a warm smile.  The junior participates in Pride, Realize Your Potential, is a Link Crew Leader, a member of the Student Athlete Leadership Team, is a Student Ambassador, a member of National Honor Society and sits on the Mayor's Youth Development Program.  She recently served as a teacher for third graders at a Martin Luther King Junior event, has made blankets for dogs in shelters and served food and passed out toys at a community dinner at Central Creation Center.  Miriam can be found at numerous Titan athletic events cheering on her classmates and leads by example by volunteering her time assisting with middle school track meets.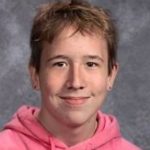 Aiden Bedock (So)
Elyria High School
Bowling
The team captain for the Elyria bowling team, Bedock leads by quiet example and is a positive role model for his teammates.  Aiden volunteers his free time at a local bowling center helping in the pro shop and helps other youth bowlers learn the sport.  His work after school at the pro shop keeps him busy while he also keeps his academics in good standing.