Each month, the Southwestern Conference will recognize student-athletes who are excelling in the classroom as well as those who have demonstrated the highest levels of integrity and sportsmanship.  For January, the SWC recognizes the following student athletes:
Scholar Athletes of the Month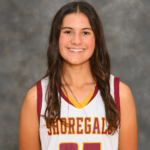 Lindsay Homolka (Sr)
Avon Lake High School
Soccer, Basketball
Balancing a course load of five AP classes, playing two sports, and participating in numerous after school activities, Lindsay Homolka is a prime example of a model student-athlete.  The Avon Lake senior currently holds a cumulative grade point average of 4.853.  She is enrolled in AP Biology, AP Calculus, AP English Literature and Composition, AP Spanish and Honors Chorale.  She was Avon Lake's Scholar-Athlete in the fall for Girls Soccer and is also a member of the Shoregals basketball program.  Homolka has earned the High Honor Roll all 4 years at Avon Lake and is a member of National Honors Society, National English Honors Society and was named the December Rotary Student of the Month.  She volunteers as a Teacher-Aide at St. Joseph's Parish School, is the Vice President of the Spanish Club and is in Future Business Leaders of America as well as Merples – an acapella group.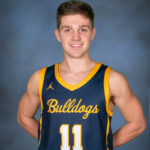 Andrew Dirk (Sr)
Olmsted Falls High School
Basketball, Baseball
A member of Olmsted Falls' National Honors Society, Andrew Dirk is a two sport athlete who currently holds a cumulative grade point average of 4.113.  The senior is enrolled in four College Credit Plus courses – College Composition II, Micro Economics, Quantitative Reasoning and Statistics.  Dirk gives back to the Bulldog community by serving on Student Council and as a Student Ambassador.
Sportsmanship Athletes of the Month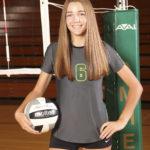 Laken Voss (Sr)
Amherst Steele High School
Volleyball, Tennis
Voss is an excellent role model for other students at Amherst Steele.  She is a top student who excels in two sports.  An All-SWC performer in Volleyball, Voss was part of the OHSAA Final Four Volleyball team and was named First Team All-Ohio, Southwestern Conference MVP, Lorain County Miss Volleyball to go along with First Team All-District, First Team All-SWC, and First Team All-Lorain County.  Laken reached the rare feat of recording at least 1,000 assists, 1,000 digs, and 1,000 kills in her career.  On top of sports, Voss is the Treasurer of the Leo Club, Vice President for Community Service in National Honor Society and an avid supporter of Amherst Steele athletic teams.  The senior has volunteered her time with food donations for Amherst School families, as a bell ringer for the Salvation Army and at Second Harvest of Lorain County.
Cullen O'Leary (Sr)
Avon High School
Basketball, Track & Field
Voted captain of the Avon basketball team, O'Leary never takes a practice off.  The senior works hard and encourages his teammates every day during practices and games, which has earned the respect of his teammates and the entire Avon coaching staff.  He always has a positive attitude in the locker room, no matter the outcome of the game.  O'Leary shows his love of the Avon basketball program by attending all freshman and JV games, knowing the importance of his role as a captain and the foundation of the culture that the Eagles are building.  O'Leary helps coach the third grade boys basketball program, picks up trach after Avon football games and even dressed up as Olaf for the Avon Tree Lighting Ceremony.