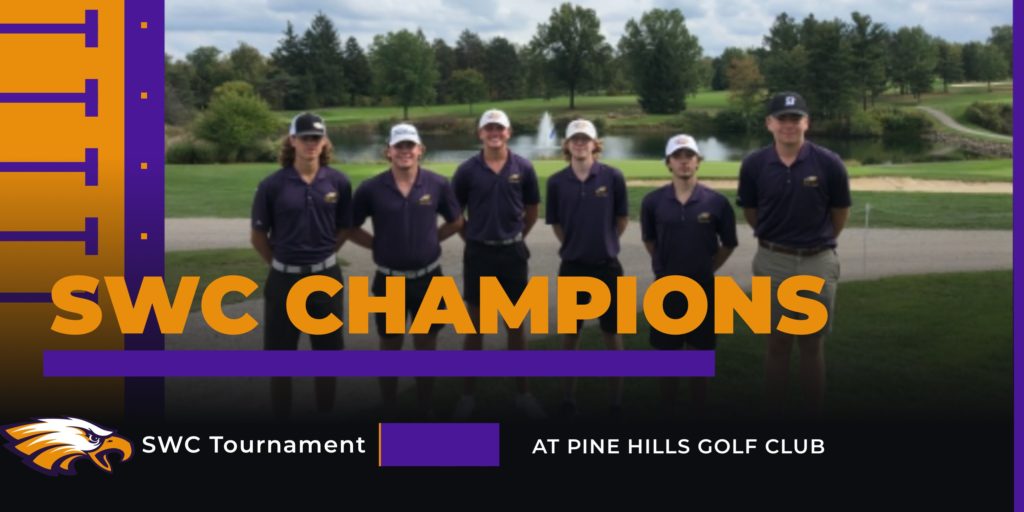 Avon High School secured the 2021 Southwestern Conference Boys Golf Championship Thursday (October 7) afternoon. It is the third straight SWC Boys Golf title for the Eagles.
Avon compiled 45 points over the season, sweeping the SWC Preview, regular season and Tournament. Olmsted Falls High School took runner-up in the team race with 37 points. The Bulldogs sneaked past Avon Lake High School by finishing second at the end of season tournament today at Pine Hills.
The overall team champion is determined 30% by the SWC Preview, 30% by the SWC regular season and 40% by the SWC Tournament.
Final Standings
1. Avon – 45
2. Olmsted Falls – 37
3. Avon Lake – 36.5
4. Amherst Steele – 30.5
5. Midview – 24.5
6. North Ridgeville – 19.5
7. Berea-Midpark – 13
8. Elyria – 8