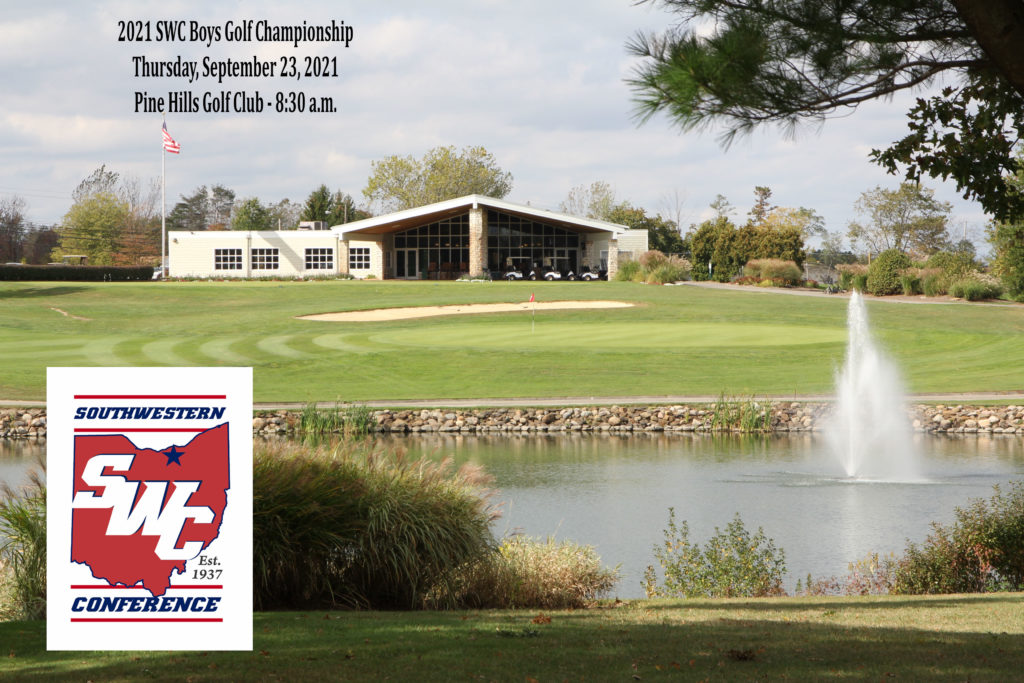 UPDATE (9/22 at 4 PM): Weather has forced the postponement of this event until Thursday, October 7.
Avon High School enters the 2021 Southwestern Conference Boys Golf Championship in a familiar spot as the Eagles control their own destiny after winning the SWC Preview and finishing the SWC regular season undefeated. Avon will be looking for a third-straight league trophy.
The final piece of the SWC puzzle will be solved Thursday (September 23) with an 18-hole tournament at Pine Hills Golf Club in Hinckley. The modified shotgun start will begin at 8:30 a.m. The overall team champion is decided by a team's standing in the 18-hole preview (30%), regular season (30%) and 18-hole championship (40%).
The Eagles, who finished 7-0 during regular season play, enter the final day with 27 points. Rival Avon Lake is Avon's closest competitor with 22.5 points, while Olmsted Falls is right behind with 21 points and Amherst Steele enters the championship with 19.5 points. In order for the Shoremen to win the SWC title they would have to finish three spots higher than Avon in the championship and defeat Olmsted Falls. The Bulldogs can win if they place four sports ahead of Avon and defeat Avon Lake.
Midview and North Ridgeville are currently tied for fifth place with 13.5 points, while Berea-Midpark (9) and Elyria (6) round out the current standings. All will be looking to move up the standings with strong play on Thursday.
Avon senior Nolan King enters the final day as the favorite to take home the SWC Most Valuable Player award. King, a 2020 All-SWC first team performer, brings a 1.844 "score minus course rating" into the championship. Amherst sophomore Ryan Yoder is the closest competitor with a 2.367 average. King has a four-stroke lead over Yoder in the race for SWC MVP honors. The top six individuals earn All-SWC first team, while the next six golfers earn All-SWC second team in 2021.
• 2021 SWC Boys Golf Regular Season Standings
Fans can follow updates throughout the day via twitter at https://twitter.com/Ohio_SWC