Each month, the Southwestern Conference will recognize student-athletes who are excelling in the classroom as well as those who have demonstrated the highest levels of integrity and sportsmanship.  For June the SWC recognizes the following student athletes:
Scholar Athletes of the Month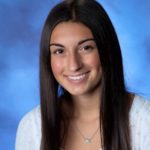 Alexandra Fernandez (Sr)
Westlake High School
Cross Country, Track & Field
Earning eight varsity letters at Westlake High School, Alexandra Fernandez defines a true student-athlete.  The Westlake senior graduated with a 4.898 cumulative grade point average while being enrolled in classes like AP Calculus, AP Chemistry, AP Spanish and AP Studio Art.  Fernandez earned several academic honors during her four years at Westlake.  As a freshman, she received Special Congressional Recognition for participation in "An Artistic Discovery", the Congressional Art Competition for high school students.  Her junior year, Fernandez earned the 2020 National Spanish Examination Bronze Award.  That same year, she finished in fourth place in the 23rd Annual Student Model Home Design Contest.  Fernandez was also named 2020 Scholastic Art and Writing Honorable Mention for art as a junior.  Volunteering at Safety Town and Lee Burneson cross country and track meets, Fernandez is also a member of National Honor Society, National Art Honor Society as well as National Spanish Honor Society.  She will be attending Miami University this fall where she will major in Architecture.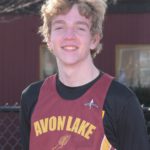 Jon Brausch (Sr)
Avon Lake High School
Track & Field
Graduating with Magna Cum Laude, Jon Brausch finished his time at Avon Lake High School with a cumulative grade point average of 4.24.  The senior track and field athlete was a member of National Honors Society, National English Honors Society on top of participating in the Future Business Leaders of America Club.  Brausch was enrolled in AP Calculus, AP Economics and College Credit Plus Physical Science.  He is this year's Avon Lake Westview Andrew Marko Scholarship recipient.
Sportsmanship Athletes of the Month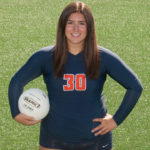 Lena Cistolo (Sr)
Berea-Midpark High School
Volleyball
Lena Cistolo has always been an individual that puts others first.  Her dedication to Berea-Midpark High School, her teammates and fellow students can be highlighted in several of the roles and service projects she has volunteered for.  Cistolo was a member of The Titan Student-Athlete Leadership team, Link Crew, Peer Tutoring and held the role of Secretary for Berea-Midpark's National Honor Society.  Graduating with Summa Cum Laude Honors and a 4.53 cumulative grade point average, she received Honorable Mention All-SWC Volleyball recognition this past fall.  This past school year, Cistolo worked with the Leukemia and Lymphoma Society's Student of the Year program.  The goal was to build a team and raise money for leukemia research in competition against other schools.  In a seven week period, Cistolo was able to raise over $15,000 for the Society.  This fall, Lena will attend The Ohio State University where she plans to major in Civil Engineering.
Jacob Flesher (Sr)
North Ridgeville High School
Baseball, Football
A two sport athlete for the Rangers, Jacob Flesher was named North Ridgeville's OHSAA Archie Griffin Award winner, which is presented annually to a student-athlete who has displayed outstanding traits of sportsmanship, ethics and integrity.  Flesher worked with the Rangers baseball program this spring on a community service project to give back to the citizens of North Ridgeville.  He was also a member of Champions for Life at North Ridgeville High School.