Each month, the Southwestern Conference will recognize student-athletes who are excelling in the classroom as well as those who have demonstrated the highest levels of integrity and sportsmanship.  For May the SWC recognizes the following student athletes:
Scholar Athletes of the Month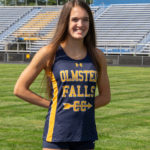 Danielle Andrews (Sr)
Olmsted Falls High School
Cross Country, Track & Field
Senior runner Danielle Andrews holds a 4.457 cumulative grade point average and competes on Olmsted Falls' cross country and track and field teams.  Andrews is a member of Rho Kappa, the National Honor Society, the Math Honor Society and the Spanish Honor Society.  The senior is currently enrolled in AP Calculus, AP Physics, AP Psychology, AP Stats and College Credit Plus Spanish.  Andrews plans on attending the University of Dayton this fall to study Civil Engineering.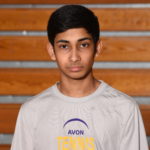 Varun Sripada (Sr)
Avon High School
Hockey, Tennis
Currently in the top five percent of the Avon senior class of 2021, Varun Sripada knows how to balance hockey, tennis and a 4.55 cumulative grade point average.  A member of the National Honors Society and Student Council, Sripada has earned the High Honor Roll at Avon.  He is currently enrolled in AP Calculus BC, AP Chemistry and AP Economics while participating in the chess club and robotics.
Sportsmanship Athletes of the Month
Maggie Jantz (Sr)
Avon Lake High School
Cross Country, Track & Field
A very successful cross country and track athlete for Avon Lake, Maggie Jantz has persevered through a canceled COVID-19 spring her junior season and injuries as a senior.  The senior was all-conference and qualified for Regionals all four years in cross country.  She was also all-conference and qualified for Regionals her freshman and sophomore years in track and field.  Jantz has handled these setbacks amazingly.  The senior continues to show up to track practices and meets to help her teammates and continue to be a leader.  Jantz is used to being on the track, but her true sportsmanship shined in a difficult situation.  A member of National Honor Society, National English Honors Society, Pals and Key Club, Jantz has participated in three separate mission trips to help work on damaged/struggling homes for those in need.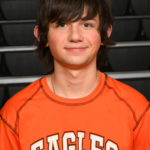 Christopher Carleton (Sr)
North Olmsted High School
Soccer, Tennis
Christopher Carleton has been a team leader, an outstanding student and a true example of a great sport for the North Olmsted Eagles.  Suffering a knee injury prior to the start of the soccer season, Carleton missed most of the season but still found a way to be a leader and stay engaged with his teammates throughout the season.  With a lot of hard work, Carleton was about to work his way back to play for the Eagles by the end of the season.  The senior captain is a member of National Honors Society and gives back to the North Olmsted Community often.  Carelton has assisted with St Brendans making sandwiches, cookies, hygiene kits and boxes of foot for the needy while also helping at Tennis Camps, NOSO Soccer Camps and NOSO Cups.