Each month, the Southwestern Conference will recognize student-athletes who are excelling in the classroom as well as those who have demonstrated the highest levels of integrity and sportsmanship.  For March the SWC recognizes the following student athletes:
Scholar Athletes of the Month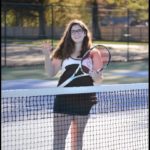 Autumn Mellino (Sr)
North Olmsted High School
Tennis, Track & Field
Autumn Mellino holds a 4.38 cumulative grade point average and is currently fifth in North Olmsted's graduating class of 2021.  Mellino was a SWC Scholar Athlete for tennis and participates in National Honor Society, Key Club and Mock Trial.  The senior is currently enrolled in Financial Accounting, History of Immigration in America, Honors Speech Communication, Honors English 1020 and College Credit Plus Spanish 4.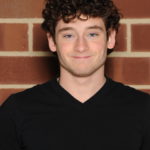 Luke Heberle (Sr)
Westlake High School
Swimming & Diving
A National Merit Finalist, Luke Heberle currently holds a 4.935 cumulative grade point average at Westlake High School. Heberle was named the Demons' team captain and is a four year team MVP, two time Southwestern Conference MVP, a four year OHSAA District Qualifier and a OHSAA State Qualifier.  He is the current Westlake record holder in the 50, 100 and 200 freestyle.  Heberle is the Co-President of the National Honor Society and is a member of both the National English Honor Society and the National Spanish Honor Society.  He has taken a variety of honors classes throughout his high school career and is currently enrolled in Calculus, Spanish, Physics, Composition, Government and US History. The senior swimmer earned a 35 on his ACT and will be attending the University of Virginia next fall where he plans to major in commerce.
Sportsmanship Athletes of the Month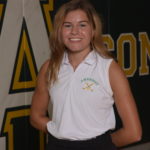 CeCe Iliff (Sr)
Amherst Steele High School
Golf
Iliff is an excellent role model and leader for the Comets' girls golf team.  A student-athlete who works hard in her academics as well as on the golf course.  A four year letter winner as a member of golf team, Iliff earned second team All-Southwestern Conference Honors and SWC Scholar-Athlete.  She is a volunteer at Second Harvest Food Bank as well as Give Kids a Smile dental program.  The senior also donates her time with Gallery of Success, Help with Retired Teacher Lunches and volunteered for the Special Olympics.  In addition to the girls golf program, Iliff is the President of the National Honor Society and a member of Student Council.  She will be attending the United States Naval Academy after graduation.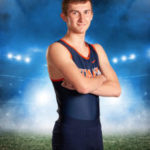 Ian Taylor (Jr)
Berea-Midpark High School
Cross Country, Wrestling, Track and Field
Taylor is an active student-athlete who also looks to serve others.   He participates in various activities such as Scouts BSA, Order of the Arrow, Hugh O'Brien Youth Leadership, and Younga World Leadership.  Taylor participates in service projects dealing with poverty, environmental conservation and veteran services.  Most recently, he is working on completing his Eagle Scout Project for the Berea-Midpark Middle School special education department.  A member of Berea-Midpark's Student Athlete Leadership Team, Taylor is also a Link Leader, a member of the National Honor Society, Chinese National Honor Society, National Technical Honor Society and the marching band.  The Titan junior volunteers at the Eliza Jenning Nursing Home, Harvest for Hope, Friends of Berea Library and the annual Memorial Day flag placing.