Each month, the Southwestern Conference will recognize student-athletes who are excelling in the classroom as well as those who have demonstrated the highest levels of integrity and sportsmanship.  For February the SWC recognizes the following student athletes:
Scholar Athletes of the Month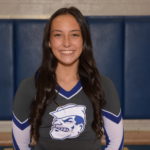 Abby Pickering (Sr)
Midview High School
Cheer
Earning academic honor roll all four years at Midview High School, Abby Pickering currently holds a 4.0 cumulative grade point average and was honored with the 2021 SWC Scholar Athlete Award for Winter Cheer.  The Marching Middie drum major for 2020, Pickering is enrolled in two college credit plus courses at Lorain Community College – Biology and College Composition.  The senior also participates in Student Council, Key Club and National Honor Society.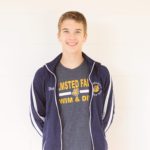 Will Distin (Sr)
Olmsted Falls High School
Swimming & Diving
A 2021 National Merit Finalist, Will Destin holds a 4.35 cumulative grade point average.  In the top 10% of the senior class at Olmsted Falls, Distin is a scholar athlete and a member of the Science Honors Society.  He is currently enrolled in AP Calculus, AP European History as well as Honors Anatomy and Physiology.  Destin also participates in Key Club, Science Club and is a lifeguard.
Sportsmanship Athletes of the Month
Sydney Schons (Sr)
Westlake High School
Golf, Cheer, Gymnastics, Softball
Due to Sydney Schons' humble demenor, many don't know that she is Westlake's most varsity lettered athlete in school history.  Despite her 17 seasons as a varsity athlete (Golf (2), Fall Cheer (4), Winter Cheer (4), Gymnastics (4), Softball (3)), Schons is always smiling and quick to have a kind word for her fellow classmates.  A dependable student-athlete, Schons serves as an office aide as well as a member of the peer tutoring staff at Westlake High School.  She participates in National Honor Society and National Spanish Honor Society and is involved in the Girl Scouts of America.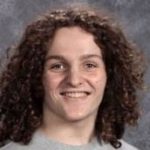 Isaac Young (Sr)
Avon Lake High School
Hockey
A four year letterman in the hockey program, Isaac Young has been an instrumental piece to the Shoremen's success.  Young competes very hard on the ice, but also embodies the true definition of sportsmanship as he is always there to help his teammates and everyone around him.  The Shoreman hockey program appreciates all of his hard work throughout his career and knows he will be successful moving forward.