Each month, the Southwestern Conference will recognize student-athletes who are excelling in the classroom as well as those who have demonstrated the highest levels of integrity and sportsmanship.  For January the SWC recognizes the following student athletes:
Scholar Athletes of the Month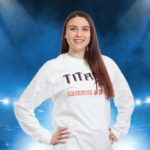 Alayna Soukup (Sr)
Berea-Midpark High School
Swimming/Diving
Alayna Soukup defines Berea-Midpark's #BeATitan.  On top of several school clubs and volunteer opportunities, the Titan swimmer carries a cumulative grade point average of 4.712.  Soukup is currently enrolled in Biomedical Innovations Honors as well as taking Deaf Culture, Survey of Rock and Roll and Everyday Chemistry at Cuyahoga Community College where she is recognized in the Tri-C Honors Program.  A member of the Phi Theta Kappa Honor Society, she has earned the Presidental Award for Academic Excellence four times, has made the Dean's List and will graduate Summa Cum Laude.  Soukup is also a member of Berea-Midpark's Drama Club, Symphonic Singers and National Honor Society, and volunteers with Superheros to Kids in Ohio, a team who are dedicated to putting smiles on the faces of children who need it most.
Jake Boynar (So)
North Ridgeville High School
Basketball, Baseball
Ranked fourth in the North Ridgeville Class of 2023, Jake Boynar holds a 4.667 cumulative grade point average.  The two-sport athlete is currently enrolled in Honors American History, Honors Chemistry, Honors English and Honor Pre-Calculus.  Boynar has made the Honor Roll as a student at North Ridgeville while competing for the Rangers in both basketball and baseball.
Sportsmanship Athletes of the Month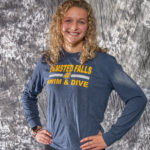 Casey Schmidt (Sr)
Olmsted Falls High School
Cross Country, Swimming/Diving, Track & Field
Casey Schmidt is your 2020-21 Southwestern Conference Diving Champion after winning the event with her score of 423.75.  That score set a new Olmsted Falls school record.  First to arrive and last to leave, Schmidt is a tireless worker in the pool.  A positive influence for the Bulldogs, the senior diver is a supportive teammate, often helping the less experienced divers with their craft.  Schmidt currently holds a 4.29 cumulative grade point average while enrolled in two AP courses, two college credit plus courses and one honors course.  Schmidt will attend New Mexico State University next fall to continue her academic and diving career.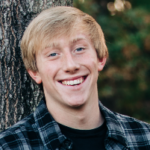 Michael Wilson (Sr)
Avon High School
Cross Country, Swimming/Diving
Captain for both the Eagles' cross country team and swimming/diving team, Michael Wilson is a positive influence in the town of Avon.  Co-President of Avon's chapter of the National Honor Society, Wilson spends a lot of his time giving back to his hometown and Northeast Ohio.  The senior recently collaborated with Avon Schools and Cleveland WKYC news network to collect thousands of hygiene products to donate to the Ed Keating Center, a nonprofit organization whose mission is to provide sober living facilities to men and women regardless of their ability to pay.  Wilson has also volunteered with the Avon Police Department, Camp Kesem, Rocky River Presbyterian Church and Boatsie's Boxes, giving back to families in need, troops over seas, and children with special needs.