Each month, the Southwestern Conference will recognize student-athletes who are excelling in the classroom as well as those who have demonstrated the highest levels of integrity and sportsmanship.  For December the SWC recognizes the following student athletes:
Scholar Athletes of the Month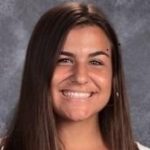 Brooke Mangano (Sr)
Avon Lake High School
Tennis, Gymnastics
Brooke Mangano carries an impressive 4.781 cumulative grade point average on top of balancing all of her after school activities.  Mangano served as the Shoregals No. 1 Singles player on the tennis team this fall and also competes on Avon Lake's gymnastics team.  A member of the Avon Lake National Honor Society chapter, she is currently enrolled in three college courses: Calculus II, Psychology, Statistics as well as AP Biology and AP English Literature and Composition.  The Shoregal senior coaches younger gymnasts at Great Lakes Gymnastics when she can give back to her community.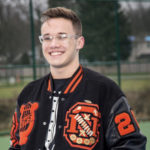 Owen Conway (Sr)
North Olmsted High School
Cross Country, Bowling, Tennis
A three sport athlete for the Eagles, Owen Conway maintains a 4.449 cumulative grade point average.  A member of the National Honor Society, Conway has earned several academic awards including an academic letter and service pin, the math department award and being named the North Olmsted High School Representative to Look Up to Cleveland, an organization that provides high school students with leadership development and shows them how they can contribute to their community.  He is currently enrolled in AP Computer Science Principles, AP Physics, AP Psychology and AP Statistics.  Conway also participates in the marching band as well as the concert band and is one of the top ranked students in the North Olmsted class of 2021.
Sportsmanship Athletes of the Month
Becca Bradley (Sr)
North Ridgeville High School
Basketball
Becca Bradley is a first year team captain for the Rangers and has gone above and beyond to lead her team.  A constant positive role model for the Rangers, Bradley is someone her teammates can trust.  The senior constantly strives to improve in ways as a leader and is an active member in the Varsity R Club.  Bradley recently completed a project making baby blankets for the Mercy Hospital Resource Mothers Organization.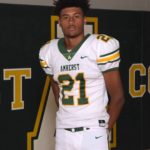 Ty Weatherspoon (Sr)
Amherst Steele High School
Football, Basketball, Baseball
Ty Weatherspoon excells as a role model for the students in the Amherst Exempted Village Schools.  A top student who excels at three sports, Weatherspoon spends time volunteering at the Victory Soup Kitchen in Sandusky as well as helping the youth camps for the Comet Baseball, Basketball and Football programs.  The senior is an all-conference performer in both football and basketball.  He received the honor of being named to the Third Team All-Ohio in Football this past fall.  Weatherspoon is considering many top academic institutions to continue his academic and athletic careers and is Amherst Steele's Boys Basketball Southwestern Conference Scholar Athlete.