Each month, the Southwestern Conference will recognize student-athletes who are excelling in the classroom as well as those who have demonstrated the highest levels of integrity and sportsmanship.  For November the SWC recognizes the following student athletes:
Scholar Athletes of the Month
Ally Rennette (Sr)
Avon High School
Cross Country, Gymnastics, Track & Field
A three sport athlete for the Eagles, Ally Rennette competes at the highest levels while maintaining a 4.15 cumulative grade point average.  A member of the National Honor Society, Rennette also participates in Fellowship of Christian Athletes and Avon's Medical Club.  She is currently enrolled in AP Psychology, AP Spanish and CCP Psychology.  Rennette will be attending Slippery Rock University next fall where she plans on majoring in Exercise Science.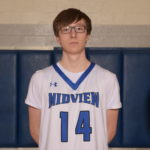 Tyler Dawson (Sr)
Midview High School
Basketball
Tyler Dawson has been a three time Midview Scholar-Athlete for the Middie Basketball program.  Dawson is currently ranked 49th in the Midview Class of 2021 and has a cumulative grade point average of 3.88.  The senior is enrolled in Calculus 1 and is taking College Composition at Lorain County Community College this semester.
Sportsmanship Athletes of the Month
Jenna Cvijovic (Sr)
North Olmsted High School
Basketball, Volleyball
Jenna Cvijovic is an outstanding student in the classroom and on the court at North Olmsted High School.  Cvijovic, a senior, played volleyball and basketball all four years for the Eagles.  She is not only a school record holder in basketball but also one of the Eagles' team leaders due to her hard work in practices, dedication to the program in the off-season, and willingness to help others around her. That willingness to help others shows up often with Cvijovic who volunteers her time in youth basketball and volleyball clinics as well as working at food banks and nursing homes with her local church.  The senior also organized a drive to collect donations for the Cleveland APL.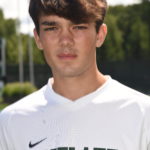 Sam Falcone (Sr)
Westlake High School
Soccer
Sam Falcone was the true leader of the Demons successful boys soccer season.  His steady leadership did not go unnoticed by coaches in the Southwestern Conference as he was named 1st Team All-SWC.  The senior captain carries a 4.3 cumulative grade point average while also participating in National Honor Society, Business Club, Adventure Club, National English Honor Society, and the National Spanish Honor Society.  Falcone has been a volunteer at Safety Town, Vacation Bible School, Westlake Recreation Center Youth Soccer camps and clinics and at the Prayers for Maria Festival.  Falcone will be continuing his career at Mount Union College and will major in Sports Business.