Each month, the Southwestern Conference will recognize student-athletes who are excelling in the classroom as well as those who have demonstrated the highest levels of integrity and sportsmanship.  For May the SWC recognizes the following student athletes:
Scholar Athletes of the Month
Emily Kirkwood (Sr)
Avon Lake High School
Lacrosse
The Avon Lake senior was recently awarded the Avon Lake Shoremen/Shoregals Pride Scholarship as well as earning the Avon Lake PTA Council Leadership Award.  Kirkwood holds a 4.49 cumulative grade point average and was enrolled in CCP English 161, AP Calculus, AP Chemistry and Honors Abnormal Psychology.
Sportsmanship Athletes of the Month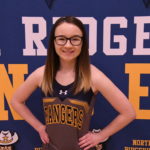 Jodie Martin (Sr)
North Ridgeville High School
Track & Field
Despite her season being shortened due to COVID19, Martin has always been a respected athlete for the Rangers.  The senior was a dedicated hard worker in the Track & Field program and grew into being a fantastic leader, always displaying characteristics of sportsmanship during her time at North Ridgeville High School.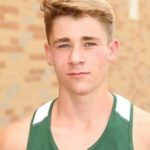 Colin Walsh (Sr)
Westlake High School
Track & Field, Cross Country

During the past 4 years, Demons head cross country coach Kyle Romansky has routinely received comments from several SWC coaches and parents commending Walsh's sportsmanship towards his competitors.  The senior is a member of Westlake's National Honor Society and volunteers at the Boys and Girls Club as well as serving as a Reading Camp Tutor.  Walsh has always been willing to learn from his coaches and peers and has developed into a positive leader.  One of the highest mileage trainers on the Demon team, Walsh would build his teammates up, challenged and encouraged them to perform at their best.  This fall, Colin and his twin sister Teagan will be attending the University of Michigan.