Each month, the Southwestern Conference will recognize student-athletes who are excelling in the classroom as well as those who have demonstrated the highest levels of integrity and sportsmanship.  For November the SWC recognizes the following student athletes:
Scholar Athletes of the Month
Alexis Sarantos (Senior)
North Olmsted High School
Cross Country
Sarantos is currently ranked 4th in her senior class of 273 students at North Olmsted High School with her cumulative grade point average of 4.496.  In her time at NOHS, Sarantos has taken over 20 honors courses including AP Calculus, AP Chemistry, AP US History, AP Language and Composition and AP Government and Politics.  As a senior this year, Sarantos is currently registered as a full time college student.  She is currently enrolled in College Writing II, Calculus II, Human Genetics and Human Biocultural Evolution.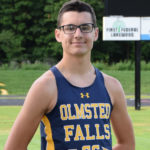 Connor Krucek (Senior)
Olmsted Falls High School
Cross Country and Track & Field
The senior runner has excelled in the classroom for the Bulldogs, currently earning a 4.472 cumulative grade point average.  Krucek is a member of National Honors Society, Math Honors Society and Science Honors Society.  In his senior year he is enrolled in Honors Wind Symphony, AP Physics, AP Calculus and AP Statistics.  When he is not running and studying, Krucek can is involved in several after school activities at Olmsted Falls High School including the Chess Club and the Ski/Snowboard Club.

Sportsmanship Athletes of the Month
Halle Noble (Senior)
Avon High School
Basketball and Track & Field
Noble exudes strong leadership skills and has proven to be a strong captain for the Eagles. She is very humble and cares tremendously about her teammates. The senior is very empathic and is always trying to bring out the best of those around her. Noble volunteers weekly at her local church as well as for the ABA and students with special needs at Avon High School.  She is a true class act both on and off the court. Noble is a member of Key Club, Student Council, Friendship Club and helps with the Unified Football Team.  She represents the Avon schools, community, and the basketball program with great class and respect.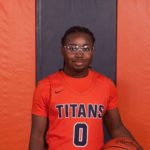 AJ Comer (Junior)
Berea-Midpark High School
Basketball
Comer is a strong leader and cares deeply about the sport of basketball, his teammates, coaches, and opponents.  The junior is an executive leader for Titan Pride, a commissioner for LINK and is involved in Realizing Your Potential (RYP).  Comer is also a member of the Student Athlete Leadership Team at Berea-Midpark and volunteers his time as a peer mediator.  Comer is also involved with the First Ring Leadership Institution which provides high school students with the training, experiences and opportunities to become change leaders in their schools and communities.