Each month, the Southwestern Conference will recognize student-athletes who are excelling in the classroom as well as those who have demonstrated the highest levels of integrity and sportsmanship.  For September the SWC recognizes the following student athletes:
Scholar Athletes of the Month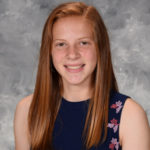 Emily McIntire (Senior)
Lakewood High School
Soccer
The senior soccer player holds a 4.29 cumulative grade point average.  McIntire currently is enrolled in two College Credit Plus (CCP) courses, Psychology and Social Psychology.  She is also taking three AP courses at Lakewood with include: AP Calculus, AP English and AP Government while also enrolled in Physics and Robotics.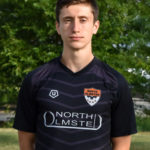 Daniel Gebura (Senior)
North Olmsted High School
Soccer
Ranked second in the North Olmsted Senior Class of 2020, Gebura holds a 4.568 cumulative grade point average and is a four year varsity letter winner and team captain for the Eagles.  Gebura is enrolled or has been enrolled in nine AP courses, including: AP Computer Science, AP Biology A, AP Psychology A, AP Physics A & B, AP Government & Politics A & B, AP Calculus AB 1 & 2, AP Calculus BC 1 & 2, AP Chemistry A & B, AP Language & Composition A & B.

Sportsmanship Athletes of the Month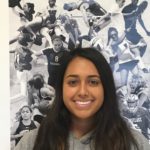 Bella Zanotti (Senior)
Westlake High School
Tennis
Zanotti took the leadership role on a very young tennis team that lost three state qualifiers.  The senior moved up from doubles to assume the #1 singles position and finished third in the SWC Championships.  Her leadership enabled the young Demons to finish third overall in the conference.  Zanotti has set the standard for the up and coming youngsters in the program with her attitude and work ethic. A member of NHS, Leadership Challenge, Spanish National Honor Society, she also participates in Competitive Equestrian (10 years), where she competes regionally in the Midwest.  Zanotti also volunteers at animal shelters and helps coach at Force Sports with younger players.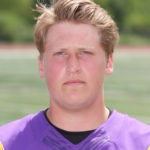 Mike Laub III (Senior)
Avon High School
Football, Track & Field
Laub is an example of what every teammate should be.  He is accountable, caring, and hard working.  He is a team captain on the Avon Eagle Football Team.  His leadership has had a positive impact on his teammates.  He is a servant leader who puts others needs before his own.   As a proud American, Laub proudly carries the American Flag out for every football game.  The senior hopes to attend one of the military academies next year.  Laub participates in the Avon Electric Orchestra as well as the Fellowship of Christian Athletes.  The senior also assisted with Tim Tebow's Night to Shine Prom which provides an unforgettable prom night experience for people with special needs ages 14 and older.