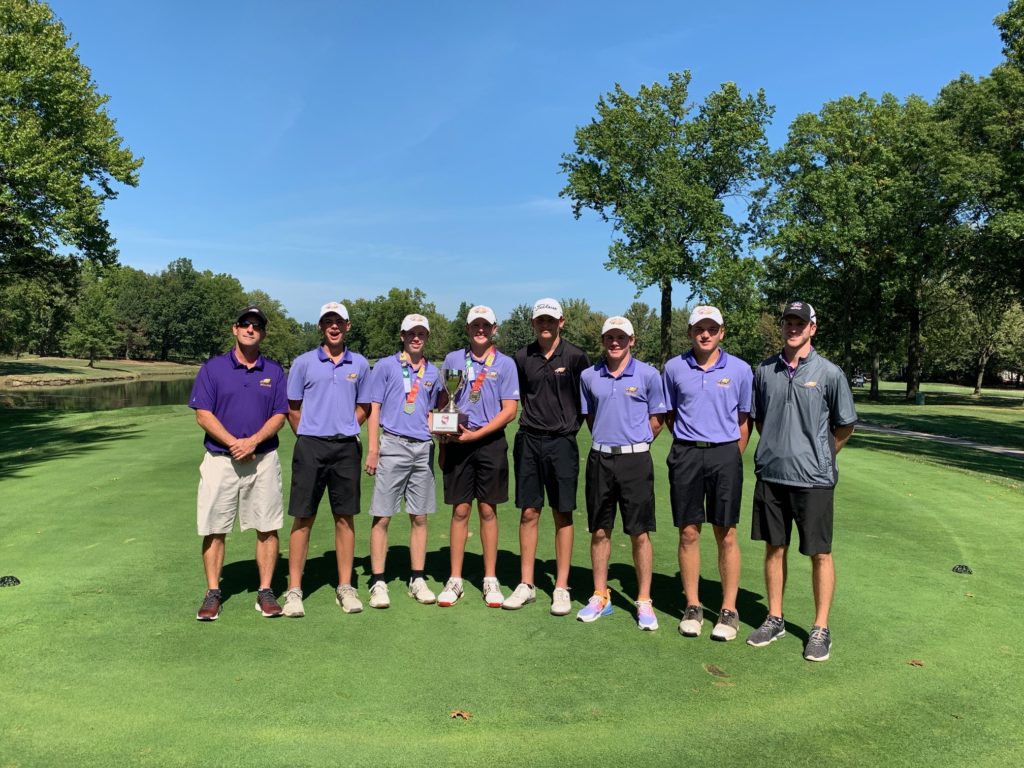 Avon High School secured the 2019 Southwestern Conference Boys Golf Championship Thursday (September 19) afternoon. It is the first SWC Boys Golf title for the Eagles and first league title in the sport since winning the West Shore Conference in 2014.
Avon compiled 42.25 points over the season, finishing first at the SWC Preview, tying for first during the SWC regular season and taking runner-up at today's SWC Tournament. Avon Lake High School took runner-up in the team race with 41.25 points. The Shoremen placed third in the SWC Preview, tied the Eagles for first during the regular season and won the SWC Championship.
The overall team champion is determined 30% by the SWC Preview, 30% by the SWC regular season and 40% by the SWC Tournament.
Final Standings
1. Avon – 42.25
2. Avon Lake – 41.25
3. Westlake – 35.75
4. Olmsted Falls – 28.75
5. Amherst – 27
6. Midview – 18.5
7. North Ridgeville – 15
8. North Olmsted – 11.5
9. Berea-Midpark – 3.5
10. Lakewood – 1.5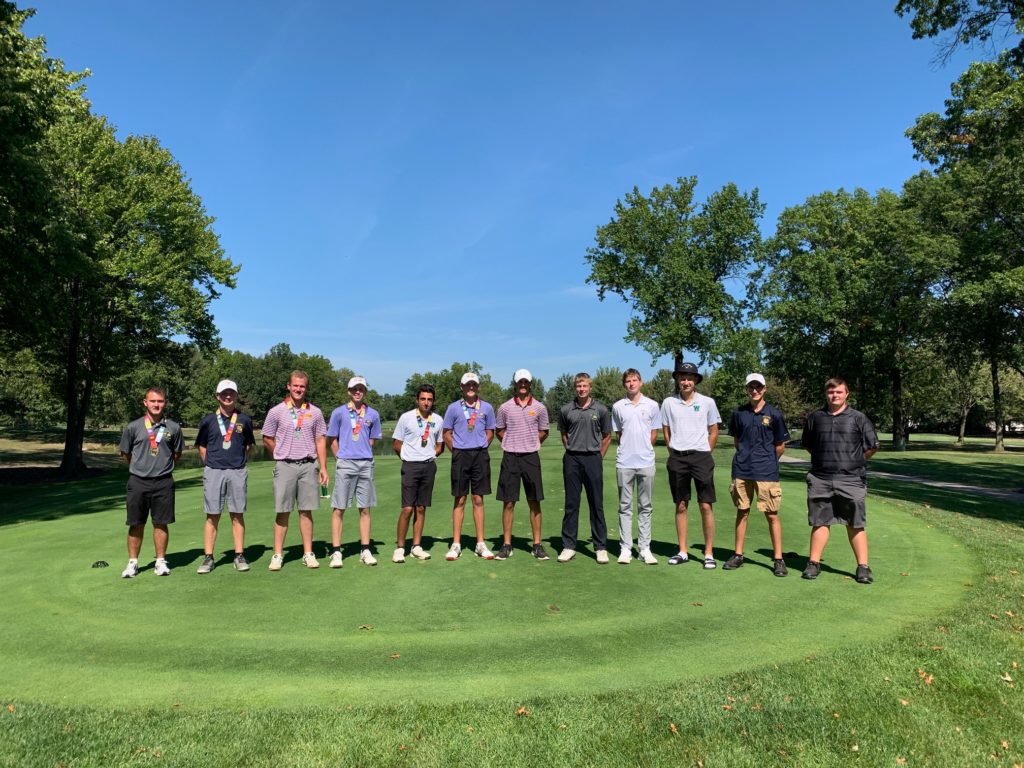 Amherst's Fitzpatrick wins SWC Most Valuable Player honors
Amherst High School senior Jacob Fitzpatrick was named the 2019 Southwestern Conference Most Valuable Boys Golfer Thursday (September 19) afternoon following the conclusion of the SWC Boys Golf season.
Fitzpatrick entered the 2019 SWC Tournament leading Avon sophomore Jack Gerborg—his closest competitor—by 10 strokes. He shot an 81 on the Legacy Course at Sweetbriar to place in a tie for 8th, while Gerborg tied for sixth with a 79 at the event. Fitzpatrick, who finished third in 2018, compiled a 3.285 "score minus course rating." Gerborg ended the year with a 3.900.
The top six golfers earned All-SWC first team honors, while the next six receive All-SWC second team recognition. The All-SWC honorable mentions from the schools and the SWC Coach of the Year will be announced later this fall.
2019 All-SWC First Team
Jacob Fitzpatrick,  Amherst – 3.285
Jack Gerborg,  Avon – 3.900
Ben Scheef,  Olmsted Falls – 4.369
Tyler Madden,  Avon Lake – 4.408
William Fankhauser, Westlake – 4.654
Nolan King, Avon – 4.746
2019 All-SWC Second Team
Austin Bray, Amherst – 5.515
Ryan Shinko, Avon Lake – 5.715
Bryan Stone, Midview – 5.800
RJ Zanotti, Westlake – 6.192
Ben Lampe, North Ridgeville – 6.285
Evan Thiel, Olmsted Falls – 6.658