Each month, the Southwestern Conference will recognize student-athletes who are excelling in the classroom as well as those who have demonstrated the highest levels of integrity and sportsmanship.  For August the SWC recognizes the following student athletes:
Scholar Athletes of the Month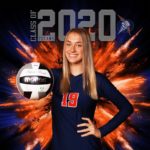 Daria Khramkova (Senior)

Berea-Midpark High School
Volleyball
The Titans outside hitter holds a 4.6 cumulative grade point average and is active in several after school activities while also enrolled in both AP Biology and AP Psychology as well as Honors Organic Chemistry.  Khramkova is a member of the Berea-Midpark Key Club, National Honors Society and P.R.I.D.E. The senior has also been recognized with both a Smith College Book Award and Yale Book Award for both her academic and personal achievements as well as outstanding personal character and intellectual promise.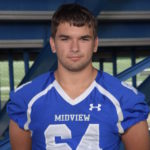 Christian Roig (Senior)
Midview High School
Football
A member of Academic M and National Honors Society at Midview, senior Christian Roig holds a 3.94 cumulative grade point average.  The linebacker/kicker for the Middies is currently enrolled in Principles of Engineering and Design as well as AP World History, AP Statistics, Honors Spanish IV and Physics.
Sportsmanship Athletes of the Month

Halle Slater (Senior)
Olmsted Falls High School
Volleyball and Track & Field
Senior Halle Slater also participates in track and field and finds the time to volunteer for several after school activities at Olmsted Falls High School.  She is the Senior Class Vice President and also a member of National Honor Society, Key Club, Student Council, SADD, English Honor Society and Rho Kappa.  Named Captain for her volleyball team, she is a well respected student-athlete at Olmsted Falls.  "Halle is always trustworthy to do the right things on and off the court. She communicates very well to all of us and knows how to pick us up if we've fallen. She is an amazing role model and I myself look up to her and her ways. She shows pride in her play and is confident, but never cocky, with her playing on the court. Halle really is a born leader" – Teammate of Slater.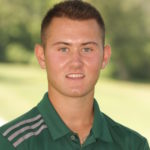 Jacob Fitzpatrick (Senior)

Amherst Steeel High School
Golf
The leader of the Comets Boys Golf program, Fitzpatrick is a returning First Team All-Southwestern Conference player. He lead Amherst to the 2018 Southwestern Conference Tournament Team Championship, a 2018 Lorain County Athletic Administrator Team Championship, and helped the Comets qualify for the 2018 OHSAA District Tournament.  Fitzpatrick is a member of Student Council and assists with the Special Olympics.  He volunteers his time with the student council at Nord Middle School and reading with elementary schools in the district.