Each month, the Southwestern Conference will recognize student-athletes who are excelling in the classroom as well as those who have demonstrated the highest levels of integrity and sportsmanship.  For March the SWC recognizes the following student athletes:
Scholar Athletes of the Month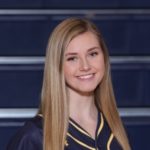 Hailey Ables (Senior)
North Ridgeville High School
Softball & Cheer
A four year High Honor Roll award winner, Ables carries a 4.6 cumulative grade point average at North Ridgeville High School.  She is the Vice President of both Student Council and National Honor Society at NRHS as well as the President of Choir and Choreographer for Spectrum.  On top of athletics and extracurricular activities, Ables is enrolled in AP Physics and AP Calculus as well as enrolled in College Credit Plus courses at Lorain County Community College.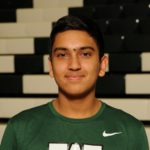 Rahul Jain (Sophomore)
Westlake High School
Tennis
A High Honor Roll awardee since his freshman year at Westlake, Jain scored a 35 on the ACT and currently holds a 5.05 weighted and 4.27 unweighted cumulative grade point average.  He is a member of the debate team and also competes in Science Olympiad. He is currently taking AP Biology, AP Calculus and AP US History as well as Honors English, Honors Human Anatomy and Honors Spanish 3.  As a freshman, Jain was awarded second team All-Southwestern Conference in Tennis in 2018.
Sportsmanship Athletes of the Month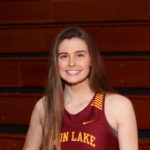 Kelsey Simmerly (Senior)
Avon Lake High School
Track and Field, Basketball
Simmerly is a multiple sport athlete and continues to be outstanding in the classroom.  The senior was a key contributor on the girl's basketball team and is participating in track.  Her GPA has been at or above 4.0 all this school year.  Simmerly is a very caring individual who is always willing to help out her teammates and leads by example.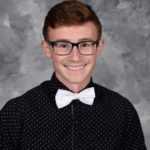 Aiden Zingale (Sophomore)
Lakewood High School
Cross Country, Track & Field
Zinglae is a sophomore for the Rangers and competes in cross country as well as both indoor and outdoor track and field.  Zingale has been nominated by his coach for always demonstrating respect for both opponents and coaches.