Each month, the Southwestern Conference will recognize student-athletes who are excelling in the classroom as well as those who have demonstrated the highest levels of integrity and sportsmanship.  For February the SWC recognizes the following student athletes:
Scholar Athletes of the Month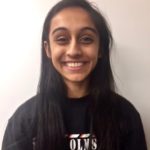 Maansi Patel (Senior)

North Olmsted High School
Cross Country, Basketball, Track and Field
Patel understands the efforts it takes to be a true student-athlete.  A three sport athlete, Patel balances practice and competition while enrolled in AP & BC Calculus, AP Chemistry, AP Language Arts, AP Physics 1 and Spanish 5.  Named both the math department and Spanish department student of the year, Patel holds a 4.447 cumulative grade point average.  The Vice President of Student Council and President of the Spanish Club, Patel is considering attending Miami University (Florida) and The Ohio State University where she would like to major in mathematics.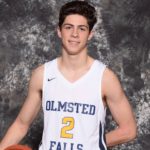 Charles Backus (Senior)
Olmsted Falls High School
Basketball, Track and Field
Academically in the top 10 percent of the 2019 senior class at Olmsted Falls, Backus holds a 4.2 cumulative grade point average.  The senior guard and track and field athlete is enrolled in AP Physics, AP Calculus, Honors Engineering Design and Development while also taking CCP African American Heritage, Sociology and Music Appreciation.  Backus was recognized at the Olmsted Falls Academic Honors Banquet for his tremendous work in the classroom.
Sportsmanship Athletes of the Month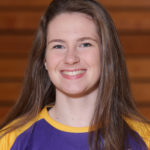 Olivia Volarcik (Senior)
Avon High School
Basketball
Volarcik has always been committed to doing the right thing and holding herself accountable.  Over the past four years, she was one of the most dedicated members of the Avon Girls Basketball Team.  A member of National Honor Society and Key Club, Volarcik is a dedicated, selfless, positive leader and a great teammate.  Humble in victories and displays class in losses, she is an amazing example of what interscholastic athletics are all about.  Volarcik volunteers with Avon's Safety Town and works several youth basketball camps and games.  Volarcik is a respected member of Avon's athletics programs because of her pride in being an Eagle.

Jacob Andrews (Senior)
Berea-Midpark High School
Baseball
President of the National Honor Society, Andrews has organized and orchestrated several community and school service projects for the communities of Berea City School District.  He is the Co-Founder and Director of the Berea Wiffle Ball League and is a coach and mentor for an Adapted Baseball League where he has helped organize and operate a "Home Runs for Hunger" canned food drive for the past three years.  Andrews has been the director of Berea-Midpark's Autism Awareness Dodgeball Tournament for the past two years while also volunteering his time as a Camp Mi-Bro-Be Counsler each fall for incoming sixth graders at Berea-Midpark Middle School.  A member of the Senior Executive Board and a commissioner for the BMHS Link Crew, Andrews holds a 4.48 cumulative grade point average, Andrews plans to attend The Ohio State University in the fall .