Each month, the Southwestern Conference will recognize student-athletes who are excelling in the classroom as well as those who have demonstrated the highest levels of integrity and sportsmanship.  For January the SWC recognizes the following student athletes:
Scholar Athletes of the Month: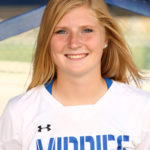 Sara Liszeski (Senior)

Midview High School
Soccer, Cross Country
Basketball, Softball
Ranked at the top of the Midview class of 2019, Liszeski holds a cumulative grade point average of 4.47 and scored a perfect 36 on her ACT.  She is the president of NHS and a member of Hats for Humanity, Humanitarian Society, Link Crew in addition to being a Senior Class Officer, a Peer Tutor and Elementary School Tutor.  Liszeski is enrolled at Lorain County Community College where she takes Psychology and Sociology in addition to her classes at Midview which include Honors Spanish V, Statistics, AP English, Mechanical Interventions and Physics.  The senior was nominated All-SWC in Softball for both 2017 and 2018 while also being awarded first team All-Northeast Ohio District in 2018.  In soccer, Liszeski received Honorable Mention All-Lorain County in 2018 while also receiving Academic All-Ohio in 2017 and 2018.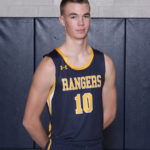 Zachary Perkins (Senior)
North Ridgeville High School
Basketball
Perkins is a two-year letterman for the Rangers basketball team.  He currently holds a 4.16 cumulative grade point average in his senior year.  For the past two years, he has been a full time College Credit Plus student, where he is taking courses through Lorain County Community College and Cedarville University.
Sportsmanship Athletes of the Month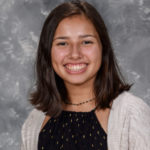 Audrey McConihe (Senior)
Amherst Steele High School
Volleyball, Basketball, Tennis
McConihe is a leader for all three teams she is a member of.  She has earned nine Varsity Letters to this point in her career. As a volleyball player, McConihe was named 1st Team All-Southwestern Conference, a Southwestern Conference Scholar-Athlete, and 2nd Team All-District as a Senior. Her Junior Year, she earned 2nd Team All-Southwestern Conference and 2nd Team All-Lorain County Honors.  McConihe was named a captain her senior year.   She will be continuing her Volleyball career at Cleveland State. McConihe has been a key contributor to the Girls Basketball program throughout her career. In Tennis, she was named Honorable Mention All-Southwestern Conference as a Junior.  Away from the courts, McConihe is an active participant with our Special Olympics program. Giving her time to attend their dances, practices, and competitions.  She also is a member of LEO Club, National Honor Society, and Student Council Senior Class Secretary.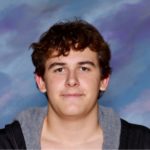 Matt Amato (Senior)
Avon Lake High School
Swimming and Diving
A senior on the Shoremen Swimming and Diving team, Amato is active in the Boy Scouts and is in the midst of completing his Eagle Scout Project this year.  For the last four years, Amato starts his day by waking up at 5:00 am to attend Seminary.  He can be found volunteering his time with the Special Olympics, helping clean up the Metro-Parks and coordinated a canned food/household items drive for donation.  Amato currently holds a 3.0 grade point average and works with Habitat for Humanity where he will be leaving for a two-year mission beginning this fall.