Each month, the Southwestern Conference will recognize student-athletes who are excelling in the classroom as well as those who have demonstrated the highest levels of integrity and sportsmanship.  This month the SWC recognizes the following student athletes:
Scholar Athletes of the Month: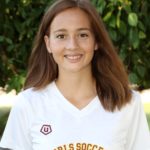 Erin Litzler (Senior)
Avon Lake High School
Soccer

A senior on the soccer team, Litzler has an impressive cumulative grade point average of 4.51.  Awarded the High Honor Roll at Avon Lake, she is enrolled in AP Biology, AP Calculus, AP Literature and Composition as well as AP Spanish.  Litzler is also a member of Avon Lake's National Honor Society.
Alvin Musai (Senior)
Lakewood High School
Football
Musai, a senior on the football team, holds a 4.21 cumulative grade point average and a member of the National Honor Society.  He is enrolled in four AP Courses (AP Calculus, AP English, AP Government, AP Physics) and Robotics for Engineering as well as Engineering Capstone.  Musai is a member of Lakewood's H2O (Help to Others), a service-learning program for high school and middle school youth that is dedicated to strengthening and enriching the community by engaging youth in learning, leading, and serving. Youth are given the opportunity to be active contributors to their community while building and strengthening civic and social responsibility.
Sportsmanship Athletes of the Month: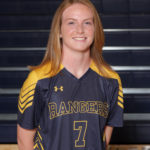 Lauren Milner (Senior)
North Ridgeville High School
Soccer and Basketball
A three year captain for the girls soccer team, and a two year captain for the girls basketball team, Milner is a great mentor and leader for both programs as well as the school.  She is always willing to lend a helping hand with her teams as well as youth programs.  A member of National Honor Society as well as Champions for Life and Varsity R, Milner volunteers for K-2 youth program for North Ridgeville Basketball, as well as the both soccer and basketball youth camps.  Milner will be signing her National Letter of Intent on November 14th to continue her academic and athletic career (soccer) with Bowling Green State University.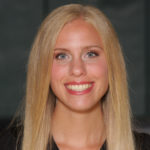 Jennifer Wagner (Senior)
Westlake High School
Cheerleading
A senior cheer captain, and carrying a cumulative grade point average over a 4.5, Wagner is a tremendous student-athlete and is one of the biggest fans of all Demons sports.  Her school spirit and positive approach is infectious and those that come in contact with her can't help but smile.  Wagner is the treasurer and member of Westlake's National Honor Society as well as the Westlake class of 2019.  She is on the Student Advisory Board for the non profit group, Reinventing the Cycle, a group trying to educate and help prevent child molestation and educating children about the dangers of those they don't know and those they do know.