2018 SWC Boys Championship Results
The Lakewood boys cross country program won the Southwestern Conference Championship Meet on Saturday with 74 points at the Lorain County Community College course.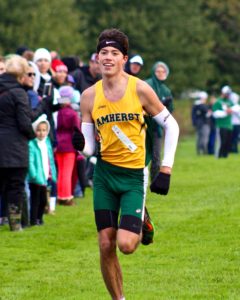 Amherst senior Josh Hill won the race for the second year in a row with a time of 16:45.5. Olmsted Falls senior Joe Backus finished in second place with his time of 17:18.1 and Lakewood's Cormac Peppard-Kramer placed third, crossing the finish line in 17:26.6.
Lakewood was paced by Peppard-Kramer and Joseph Toole, who was 11th with a time of 18:02.4. Avon finished in second in team standings with 75 points, with Jett Wieber's sixth place finish (17:33.0) and Luke Gardner placing eighth crossing the line at 17:46.2. Amherst finished third with 79 points, led by Hill and Devin Baumgartner's 14th place finish (18:05.7).
Avon Lake finished in fourth place (79), led by Ryan Keller's time of 17:30.7, good for a fourth-place individual finish. Weslake rounded out the top-five with 109 team points, including 13th place individual finish by Matthew Eadie (18:05.2).