Each month, the Southwestern Conference will recognize student-athletes who are excelling in the classroom as well as those who have demonstrated the highest levels of integrity and sportsmanship.  This month the SWC recognizes the following student athletes:
Scholar Athletes of the Month: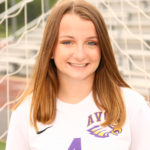 Taylor Nieding (Senior)

Avon High School
Soccer
Nieding holds a 4.31 cumulative grade point average and has been on the high honor roll all three years of high school.  A member of National Honor Society, Nieding is enrolled in AP Literature and Composition, AP Calculus and AP Physics.  A member of Key Club, she also volunteers at soup kitchens.  Nieding will be attending the University of Cincinnati where she plans on majoring in Chemical Engineering.

Zachary Zeleznik (Junior)
Berea-Midpark High School
Soccer and Baseball
Zeleznik is the varsity starting goalie for the soccer team and also a member of the Titans baseball team.  He holds a 4.30 cumulative grade point average and received summa cum laude honors.  A member of the marching band and a Link Crew Leader, Zeleznik is enrolled in AP Calculus, AP Language and Composition, AP U.S. Government and Anatomy and Physiology through College Credit Plus.
Sportsmanship Athletes of the Month: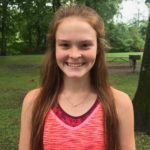 Kate Kennedy (Senior)
North Olmsted High School
Cross Country and Track and Field
Kennedy is a four year letter winner in cross country and a three year letter winner in track and field for the Eagles.  An honor roll student, Kate is a member of the sites program, a link crew leader, mock trial and was also selected as a captain for the Eagle cross country team this season.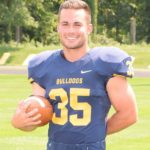 Jack Spellacy (Senior)
Olmsted Falls High School
Football and Baseball
An excellent student-athlete and ambassador for Olmsted Falls High School, Spellacy is a leader on and off the field of play where he believes strongly in competition through sportsmanship.  Spellacy is a mentor for the younger students throughout the high school and for the Olmsted Falls Athletic Department at several school district events, camps and service opportunities.  A member of National Honors Society, Spellacy has been an office aide for two years and continues to serve the needs of many every day.